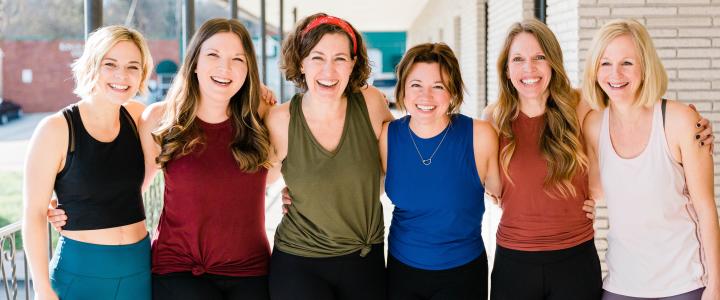 Women Owned Businesses in Columbia
You've seen the hashtags on social media: #GirlBoss, #BossBabe, and #GirlsSupportGirls.  Basically, women are making it happen today in Columbia, Tennessee. They're serving up delicious meals from scratch, creating stunning pieces of art, and showing you how beautiful you will look and feel in a new dress. But they're not working for the weekend – they're working for themselves and their families and the desire to build their business from the ground up. Keep reading to learn more about a few local women-owned shops in town, some you're familiar with, and some you have yet to experience.
FLOWERS AND GREENERY 
If your mama ever said that you needed more greens, she was probably talking about Cope. This quaint location tucked away inside the Columbia Arts Building has an ever-changing selection of plants and greenery for any occasion. Whether you need to brighten up your own surroundings or brighten a friend's mood, you can find what you need at Cope Columbia.
Owner: Holly Freeman
Food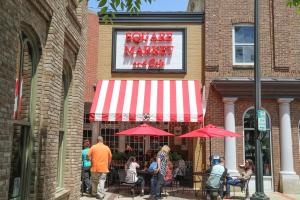 Square Market has been a mandatory lunch spot for downtown visitors for several years. Ask anyone what their favorite item is and they're likely to sing the praises of the Chicken Queso Soup and Granberry Chicken Salad Sandwich. Local art adorns the walls and if you like something, you can even purchase it and take it home! They also have an amazing selection of chocolate truffles to choose from, so grab a few before you leave as the perfect end to a delightful meal.
Owner: Debra Mann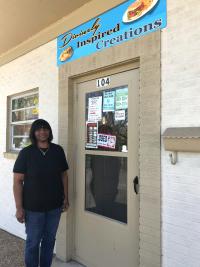 If you're searching for some divine weekend dining, look no further than Divinely Inspired Creations at 104 Andrews Street, just a few blocks south of the square. Owner Teresa Davis and her attentive staff have developed a knock-out menu that is sure to please. They started out as a bakery, but soon included fried fish (a best seller!), burgers, and sides to complement their amazing selection of cakes and pies. Teresa credits her success to hard work, an awesome team, and God's divine guidance. Currently, all orders are carry-out and be sure to order dessert first because it goes fast!
Owner: Teresa Davis
Shopping
Lily Jane opened in 2008 in a shared space with Buckhead Coffeehouse that soon filled to the brim with unique gifts and stunning apparel. It didn't take much time for our community to know we had something pretty special. Now in a larger store on the Square, Lily Jane is one of several go-to places in town for gifts or a personal splurge. Cute cards, candles, jewelry, and adorable baby gifts will draw you in, and the feel good vibes will keep you coming back.
Owner: Lucy McEwen
Some things are too good to pass up – a slice of pie fresh from the oven, a dream job offer, or a great deal on that "must have" you've been eyeing. For owner Kim Jameson, that opportunity came when Steely's Corner was for sale a few years ago. With her mind set on turning the business into a treasure hunter's paradise, she painstakingly curated a vast selection of vintage items that collectors of all ages can appreciate. If your must-have wish list includes items like a funky Naugahyde chair, a Johnny Mathis Christmas album, or a souvenir state plate from Idaho, you'll be able to tell your friends that you got it from Steely's. 
Owner: Kim Jameson
Hauteology Trading Company
New fashion is always in demand, and a recent addition to South Main has the looks that are both edgy and stylish at the same time. Hauteology Trading Company offers men's and women's clothing, fragrances, candles, and self-care products fit for anyone who thrives on being trendy and chic. From distressed Pink Floyd shirts to lace baby doll dresses, you just might just be able to fill your wardrobe from top to bottom.
Owner: Jill Gaddes
Exercise
After experiencing so much healing in her own body from taking barre classes, Abbie O'Neal wanted to share that hope with other women. She began KARIS Fitness Studio in her basement four years ago and it has grown to include multiple classes including Rebounding (trampolines), Cardio Dance, and Stretching. The moves are graceful like ballet and they are geared toward increasing agility and flexibility, promoting better posture, and improving balance. And can't we all use a little more balance in our lives?
Owner: Abbie O'Neal
Beauty & Skincare
A passion for beauty and a lifelong flair for all things stylish led Jyuana Martin to create her independent brand, using the most up-to-date products to ensure all women look and feel beautiful. Her services include makeup, hair, skincare, and waxing, and her Instagram hashtag #SpaDayWithJAY will fill your feed with healthy beauty routines. When she's not transforming looks, she's transformin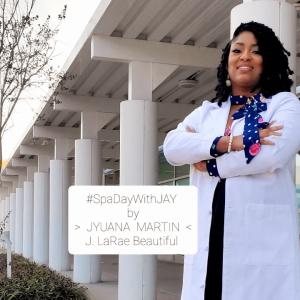 g minds as the Aesthetics Senior Instructor at the Tennessee College of Applied Technology in Nashville and as a volunteer with the American Cancer Society. Jyuana uses her experience and knowledge to make any woman feel beautiful. 
Owner: Jyuana Martin
Spring is a great time to dial up our self-care a few notches, and a new hair cut or style is the perfect way to start. Moni Monee's Salon offers haircuts, extensions, braids, and blowouts with a primary focus on ensuring all of their customers have healthy hair. Owner Monika McClain and her staff of certified specialists and licensed aestheticians create beautiful styles every day while providing a welcoming and safe environment for all clients.  Monika's number one goal is to have clients receive top notch service and to build a true relationship with their customers! You can message them through the salon's Facebook page for appointments Tuesday through Saturday.
Owner: Monika McClain
Creativity & Art
Tyler Bedwell is the owner of Studio B Print & Design, a creative studio specializing in refined graphic design, branding, and fine art for small businesses and individuals. Tyler's grandmother influenced her work with watercolors, opening the door for cre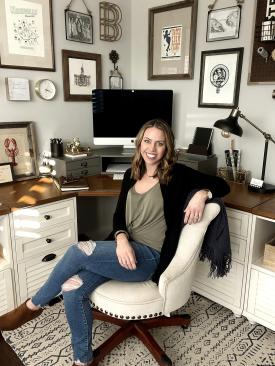 ative inspiration that blends classic styles from the past with modern elements of the present. Currently her work consists of custom pieces, but future plans include releasing collections of artwork exclusively on her website. Whether you need a modern brand identity for your small business or a watercolor and pen original of your childhood home, Tyler can make it happen.
Owner: Tyler Bedwell
Jacqueline Ives has created the sweetest method to send a little bit of nature to anyone on your list. She uses hand carved wooden blocks to imprint recycled fiber paper with wildflowers, birds, and several other images that convey the epitome of spring and rebirth in nature. All of her designs are inspired by the outdoors, and the care and expertise in her work is evident with every piece. Her hand-painted cards will have you searching for the first buds of spring in your own yard.
Owner: Jacqueline Ives
This is by no means an exhaustive list. Here are some more women-owned businesses to check out during your trip to Columbia:
Sweet Bakes Donuts and Cakes