Columbia Arts Council
The Columbia Arts Council (CAC) strives to promote the arts in the City of Columbia through awareness, appreciation, education and support, thereby creating a connection between artists and audiences to enrich the quality of life for all and position the greater Columbia area as an arts-rich community and regional arts destination. The CAC is focused on providing an arts-related events calendar, maintaining an artists' registry, improving communication among various arts groups and promoting participation of professional artists, interested amateurs, educators, students and audiences in the arts.
CALLING ALL COLUMBIA & MAURY COUNTY ARTISTS!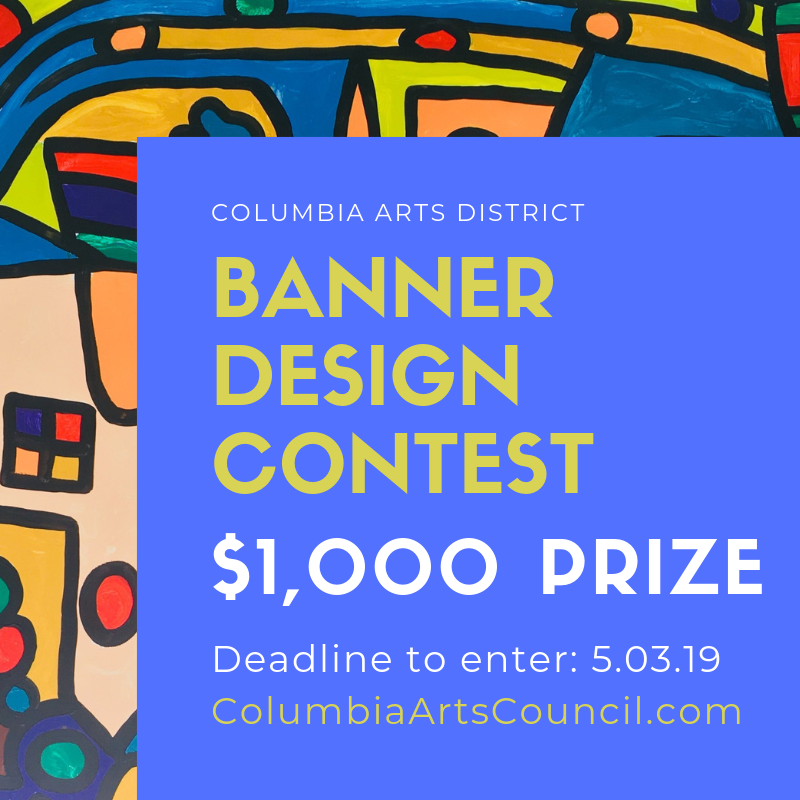 Design Contest for Columbia Arts District Banners
The City of Columbia is seeking an art design to help brand the Columbia Arts District that will enhance community appeal for both visitors and residents and create an identity and sense of place for the district.
One winning design will be printed on decorative street banners that will be installed in the Columbia Arts District; printed on wayfinding signage pertaining to the Columbia Arts District; and used as the brand image for the Columbia Arts District on social media and marketing pieces.
The design submission does not have to be a set ratio to fill the entire banner background (approximately 2' wide x 4' long).  The artist may choose to submit their art in a different ratio (square, circle, etc.) knowing that such a ratio may not fill the entire banner. 
The banners will include the winning design and the words "Columbia Arts District".
This art contest is open to artists 18 years of age and older.
There is no entry fee to enter this contest. One entry per artist please.
Artists must live in Maury County, Tennessee.
The design submission must be an original concept: The artist submitting the design must be the creator of the design and the image file submitted for the contest. No copies of anyone else's work will be permitted. The artist is solely responsible for any infringement on copyrighted materials.
The artist may not submit a design that has already been exhibited or marketed for other purposes.
The artist may submit one original art design concept.
The artist must also submit an Artistic Statement that shares the vision behind their art design and how it represents the Columbia Arts District and helps create an identity and sense of place.
The artist retains copyright to their artwork with shared usage rights with the City of Columbia (credit given to the artist whenever possible.)
Please submit a preview file as JPG or PNG. Acceptable final file submitted by the winner will be PDF, EPS, or SVG.
All submissions must be emailed to: Kellye Murphy at kmurphy@columbiatn.com along with your Artistic Statement, name, address, phone number.
Deadline to enter is May 3, 2019.
The Columbia Arts Council will review all design submissions and determine the winner.
The winner will be announced May 16, 2019.
The artist with the winning design will be awarded $1,000.