Local Info
Here's the 'Need-To-Know' info on Columbia that you've been wondering about...Everything from transportation to location to population!
 
Location
Columbia is 45 miles south of Nashville, TN and 75 miles north of Huntsville, AL. Here you'll discover an original downtown with a vibrant Main Street and beautiful town square bordered by the Duck River, rich in historic treasures, family-friendly events, and trendy shopping, dining & sleep options. Throw in some live music, arts & local culture for a memorable experience in Columbia, TN.
Stats
Population: City of Columbia 41,640 (2020 Census)
Incorporated in 1817
Elevation: 637 ft
Land Area: 29.6 square miles

Population: Maury County   100,974 (2020 Census)
Municipalities
CITY OF COLUMBIA
columbiatn.com
CITY OF SPRING HILL
springhilltn.org
CITY OF MOUNT PLEASANT
mountpleasanttn.org
 
County Government
MAURY COUNTY
maurycounty-tn.gov
 
Medical Care
MAURY REGIONAL MEDICAL CENTER
1224 Trotwood Ave. Columbia, TN 38401
mauryregional.com  |  (931) 381-1111
Maury Regional Health is the only system in TN to be named one of the nation's 15 Top Health Systems by IBM Watson Health in 2018. MRMC has 255 beds with 200+ physicians on staff.
Local Media
COLUMBIA DAILY HERALD
609 Garden Street, Columbia, TN 38401
columbiadailyherald.com  |  (931) 388-6464
MAINSTREET MAURY
315 W. 7th Street, Columbia, TN 38401
mainstreetmaury.com |  (615) 452-4940
WKOM/WKRM
wkomwkrm.com  |  (931) 388-3636
WMCP 1280
wmcp@edge.net
Library
MAURY COUNTY LIBRARY
211 W. 8th Street, Columbia, TN 38401
maurycounty-tn.gov
(931) 375-6501
Chamber/Economic Development
MAURY ALLIANCE
mauryalliance.com
(931) 388-2155
SPRING HILL CHAMBER
experiencespringhill.com
(931) 486-0625
College
COLUMBIA STATE COMMUNITY COLLEGE
1665 Hampshire Pike, Columbia
columbiastate.edu  |  (931) 540-2722
Tennessee's first community college established in 1966, Columbia State is a two-year college with five locations serving a nine-county area in southern Middle Tennessee that offers more than 70 areas of study.
The Local 'Buzz'
MYCOLUMBIA
mycolumbiatn.com  |  Social: mycolumbiatn
Celebrating the culture and community of Columbia.
Coworking Space
COWORK.INC ENTREPRENEUR CENTER & COWORKING SPACE
610 N. Garden Street, Columbia, TN 38401
columbia.cowork.space 
Member based coworking space. Day passes available!
Transportation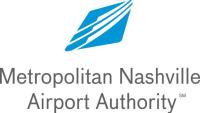 Nashville International Airport (BNA)
615-275-1675
www.flynashville.com
With more than 18 million passengers visiting each year, BNA serves 460 flights daily to more than 65 nonstop markets, served by 16 airlines & 8 cargo carriers.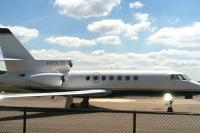 Maury County Regional Airport
1200 N. Main St  |  Mt. Pleasant, TN
931-379-5511
www.flymaury.com
General aviation, public use airport located approximately 9 miles from Columbia & 2 miles from Mount Pleasant. Amenities include ground handling, aviation fuel and parking, hangars, rental cars & courtesy transportation.

Mule Town Trolley
931-379-2907
www.MuletownTrolley.org
Four regular routes provide services to Mt. Pleasant, Spring Hill, and around the Columbia area. These routes run every hour and will provide an interconnect exchange for transfers at Riverwalk Park in downtown Columbia.
ECONOMIC IMPACT