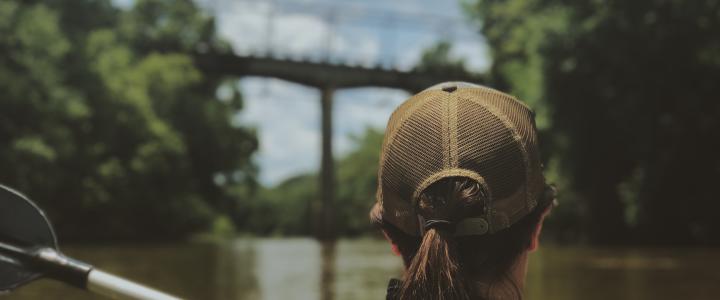 Hiking the bluffs high above the Duck River. Exploring caves once used by prehistoric hunters for shelter. Paddling a kayak along the most bio-diverse river in North America. Descending to a waterfall where moonshiners may have made their bootleg whiskey. If outdoor recreation doesn't come to mind when you think Columbia, Tennessee - think again.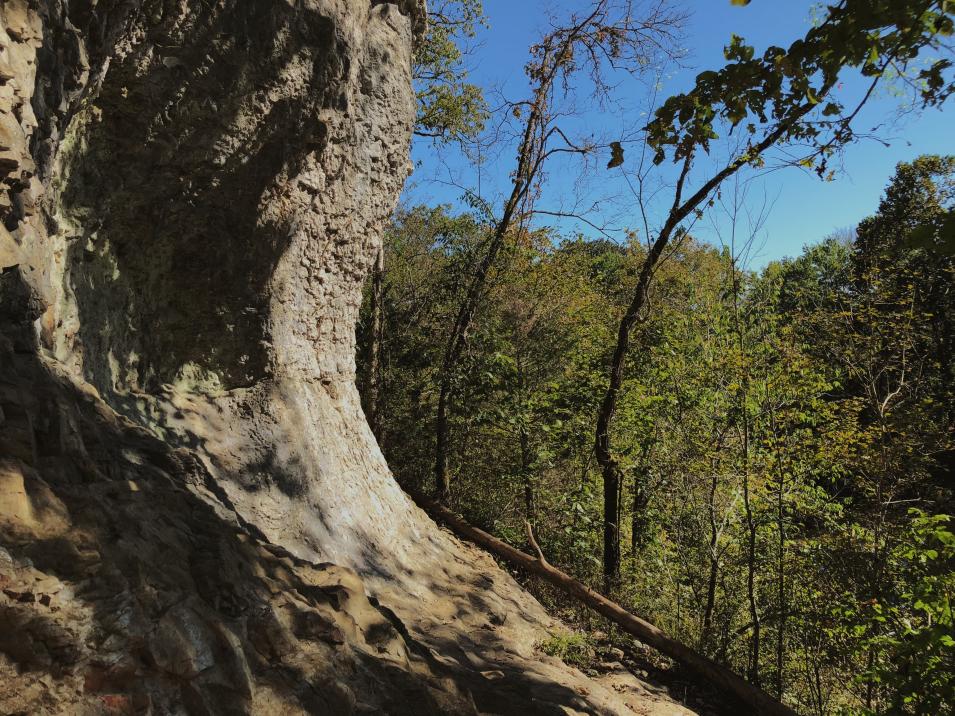 Linguists say yanahli is Chickasaw for "to flow," a reference to the Duck River which courses through this 12,800 acre preserve. The Yanahli Wildlife Management Area is not a single large preserve, but actually six individual natural areas maintained by the Tennessee Wildlife Resources Agency, of which Cheeks Bend Bluff is by far the largest.
These natural areas contain significant and unique landscapes, including thirteen miles of the scenic Duck River, tall rock bluffs, hardwood forests and cedar glades, much of which lies in a landscape called karst topography, with its characteristic sinkholes and caves. Almost all of these features can be seen along the hiking trail at Cheeks Bend Bluff, including an unmarked cave that leads to an impressive bluff over the river. It is in this cave that University of Tennessee researchers have found evidence that prehistoric peoples once used this location as a shelter, so hikers are definitely not the first people inside its modest cavern.
In addition to hiking, the Yanahli preserve is reserved for hunting, horseback riding, mountain biking, paddling and fishing. If you cast a line, you might feel a jerk from a catfish or one of many species of bass, including spotted, rock and small-mouth. For a map of each of the six Yanahli WMA locations, visit the Duck River Agency website. Enter Cheeks Bend Bluff into Google Maps to find the trailhead. For a simple loop walking trail in the area, visit Yanahli Park, 922 Iron Bridge Road, Columbia, just minutes east of downtown.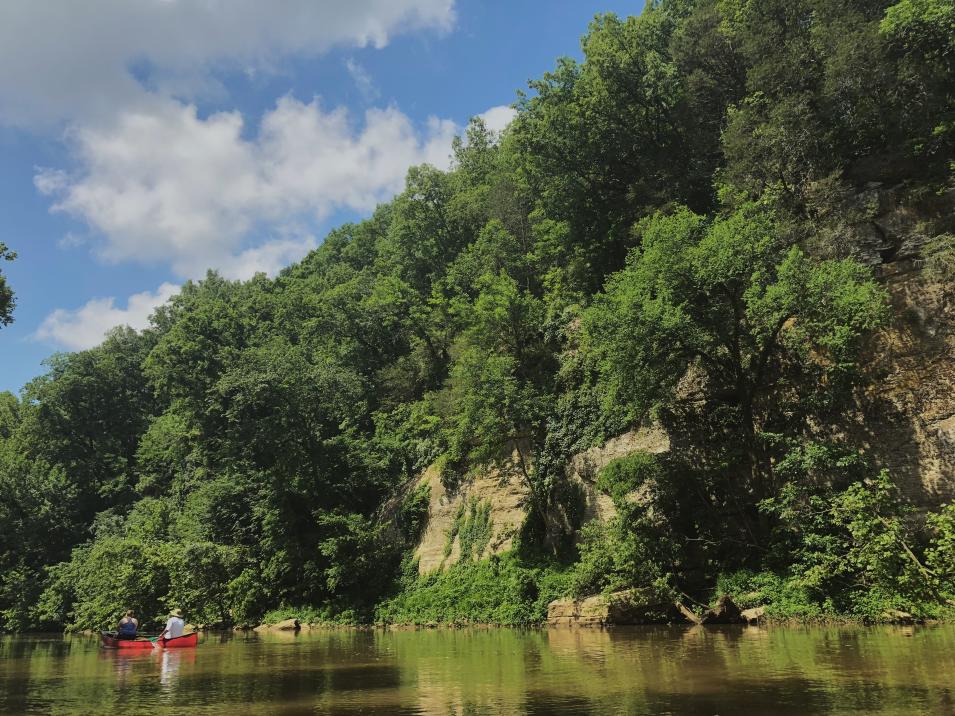 Running right through the very heart of Columbia, the Duck River holds an incredible distinction - it is the most bio-diverse river in North America. Over 500 species of fish and invertebrates - most notably, the incredible diversity of freshwater mussel species - and aquatic plants that thrive in this watershed, some of which cannot be found anywhere else in the world. Yes, the world. And many of these are federally endangered species, making this river system all the more special (and all the more delicate).
Getting out and exploring this incredible river couldn't be easier. Word around town is that kayaking is Tennessee's fastest growing water-recreational activity, and for good reason. There are hundreds -  probably thousands - of navigable miles of waterway in the state, and the Duck River running right through Muletown is undoubtedly one of the best.
This is no whitewater rapids destination. The Duck is a lazy, meandering river, perfect for a relaxing day on the water that is especially well suited to first-timers. For those who do not have their own kayaks, canoes or fishing boats, there are fourteen public river accesses in Maury County alone, including two in Columbia proper - the boat ramp at the old city dam and the access point off Riverside Drive. There is also a TVA boat ramp located just east of town, on Iron Bridge Road.
For those without their own boats, who'd prefer to test the waters before going all-in, there are two excellent rental and shuttle services - both located just a few minutes upriver, east of Columbia. Visit River Rat Canoe and Kayak Rental and Higher Pursuits Canoe Rental (don't worry, they've got kayaks, too) to find a rental fit for your family.
And as an added bonus, both rental spots (especially Higher Pursuits) are located very near Cheeks Bend Bluff, the crown jewel hike of  the Yanahli WMA. Local tip: if you plan on renting a canoe or kayak, call ahead of time - a day early, if possible. The rentals and shuttles fill up quick, especially in the summer.
For a map of the public accesses along the Duck River, plus a fun guide to the natural and historic features along the waterside, take a look at these resources available from the Duck River Agency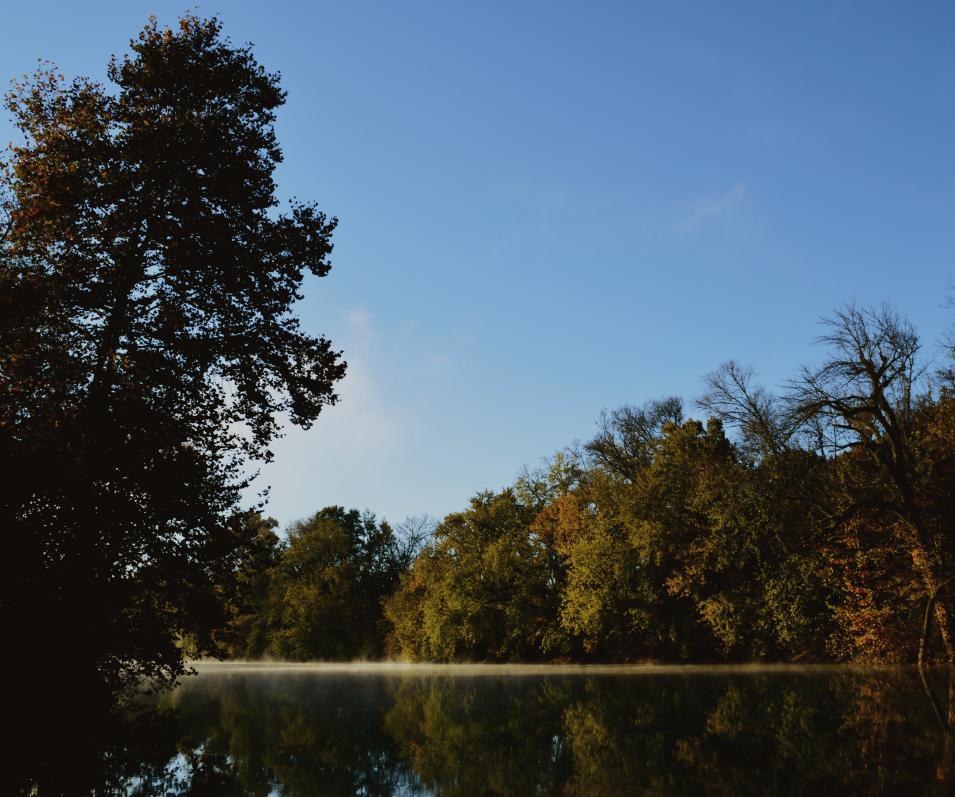 Downriver from downtown Columbia, just to the northwest, sits the beautiful Chickasaw Trace County Park. Thanks to the Columbia Cycling Club (CCC), there are roughly nine miles of mountain biking trails within this 300 acre park. These trails are appropriate for mountain bikers of all skills levels, meaning that even if it's your first time, you'll be able to enjoy yourself. According to the CCC, the initial 3.5 miles is a roughly flat course. The back five or so miles, however, are considered quite a bit more difficult, or as the lingo goes, "technical," given the hilly terrain. But don't worry. On the trail are a number of entry and exit points, so that you can customize your ride or easily bow out if the incline gets too much.
In addition to mountain biking, visitors might even see some even quirkier activities taking place. There are dedicated sites for enthusiasts of both remote control cars and model airplanes. One of Maury County's fourteen public river accesses is located within Chickasaw Trace, as well, where visitors are often seen wading through the shallow waters, fishing for bass and catfish and putting kayaks into the broad current.
Chickasaw Trace County Park is located along TN-7, about a ten minute drive to the northwest from  downtown Columbia. Click HERE for a map of the park.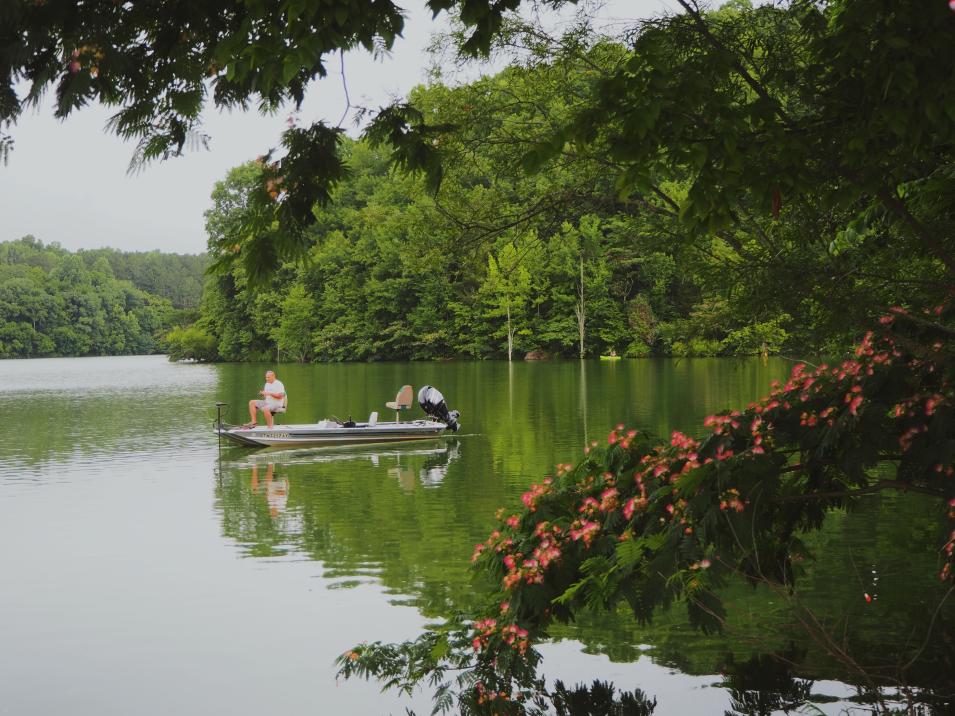 Fishermen, anglers . . . whatever you want to call them. Folks love to cast a line, from the banks or from their boats. Luckily for Columbia, located about thirty minutes northeast of downtown are several of the region's best fishing lakes, courtesy of the TWRA.
There are several lakes on this public use land, including - in order according to size - the eighty acre Blue Cat, forty-six acre Shellcracker, twenty-five acre Whippoorwill (reserved exclusively for the youngest anglers, 16 and under) and the thirteen acre Goldeneye. On site are boat launch ramps, fishing piers, shelters with picnic areas, with bait and tackle and even boat rentals available.
These lakes are stocked by the TWRA, and the species include channel catfish, white bass, bluegill and more. Beautifully situated in the hills of the Highland Rim, these waters are pleasant and tranquil as morning fog lift and the fish splash toward the surface along the banks.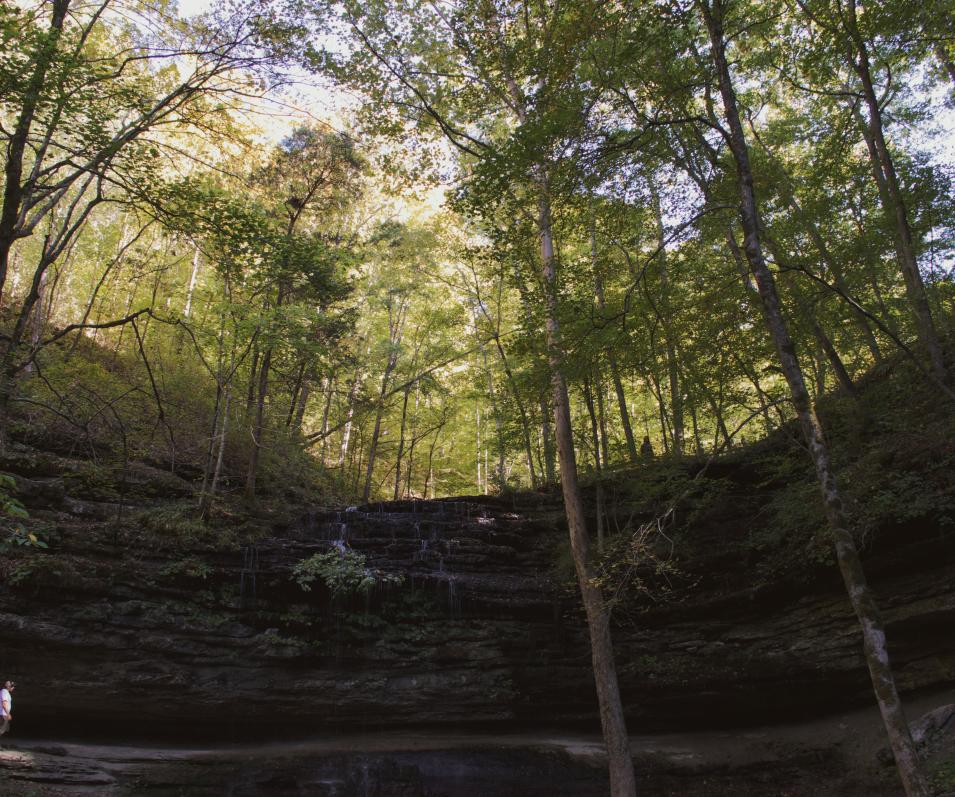 During the full heat of the summer, hikers descending into the hollow will find pleasant relief from the heat. The falls, plummeting 75 feet over the precipice into the pool below, give off a gentle mist. The hollow is concealed almost entirely throughout the day from the sun and therefore the temperature is considerably cooler down at the bottom. It might just be the coolest outdoors spot in all of Maury County.
Stillhouse Hollow Falls is a 90 acre state natural area located off of US-43 between Columbia and Summertown. A keen landscape, enthusiast will recognize the shale-bottom streams and seeps that combine to create the waterfall. The trail from the parking area is around two-thirds of a mile one way and is at times relatively steep, and should be considered a moderately strenuous hike.
Down toward the bottoms are the remnants of a rock chimney and stove. Word around town is that this chimney is all the remains of the stillhouse that once used these falls as its water source for a bootleg whiskey operation, which in turn gave the falls its name. Maybe only a few locals remember whether or not it's true.
Either way, in the springtime, this trail is a beautiful spot to see wildflower displays. The woods themselves are composed of white oaks, beeches, tulip poplars, hickories, sycamores and sugar maples. Click HERE for a map of Stillhouse Hollow Falls.