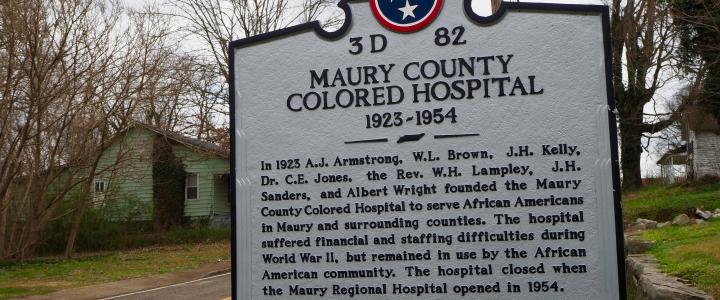 Explore Columbia, Tennessee's African American history sites in-person to get a grasp on how the city's African Americans have experienced life and contributed to Tennessee. 
The Middle Tennessee State University Center for Historic Preservation and the African American Heritage Society of Maury County partnered to create Communities and Legacies: Maury County's African American History: A Driving Tour. In the pamphlet, you'll be guided to the churches, businesses and other significant African American landmarks throughout the City of Columbia and Maury County and learn the stories of the people behind the places. 
Here are a few highlights on the driving tour. To access a digital copy of the tour, click here.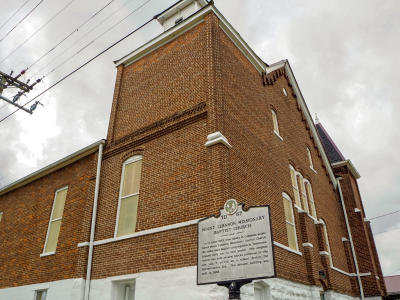 Mt. Lebanon Missionary Baptist Church (218 E. 8th St., Columbia) and First Missionary Baptist Church (117 E. 8th St., Columbia)  
Noted for being the oldest African American Baptist congregation in Tennessee, Mt. Lebanon Missionary Baptist opened its doors prior to the Civil War and Emancipation. Although the present building at 218 E. 8th Street was built in 1885, the congregation has been meeting and worshiping in Columbia for over one hundred and seventy five years. The original building was located several blocks from its current home, and served as a school during the tumultuous Reconstruction Era. 
Following a difference of opinion with the leadership at Mt. Lebanon Missionary Baptist, the First Missionary Baptist Church was organized and later constructed on its present site one block down and across 8th Street from Mt. Lebanon. Although technically newer than Mt. Lebanon, First Missionary Baptist Church has been meeting and worshiping in Columbia for over one hundred years. The two churches are within sight of each other, and despite the difference in appearance, share a rich cultural and spiritual history.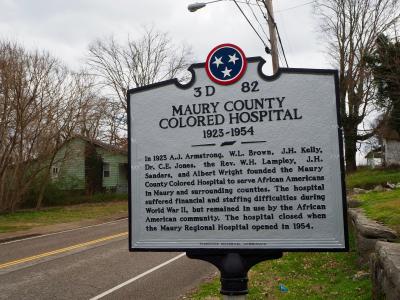 Maury County Colored Hospital Marker (506 E. 7th St., Columbia)
Now a hilltop in the residential area of East 7th Street, the Maury County Colored Hospital was established in 1923 and remained in operation until Maury Regional Hospital first opened in 1954. Today, only a Tennessee Historical Commission marker marks the former hospital's location.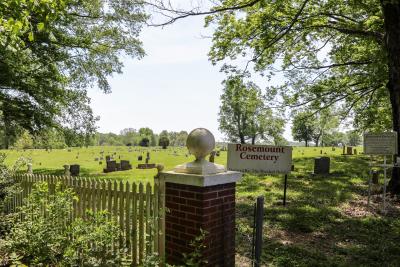 Rosemount Cemetery (at the intersection of Graham Street and Hardwick Avenue, directly adjacent to Rose Hill Cemetery)
In the decades before the Civil Rights Movement, even Tennessee's cemeteries were segregated. Established in 1873, before the end of Reconstruction, generations of Maury County's African Americans have been laid to rest on these grounds. There are a number of military headstones here, with African American veterans representing every American war since the Civil War.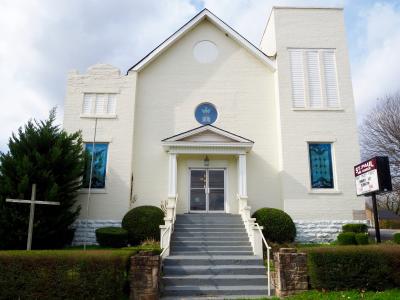 St. Paul A. M. E. Church (405 Church St., Columbia)
This landmark church has maintained a congregation since before the Civil War. Like Mt. Lebanon and First Missionary, the magnificent building standing today is not the original building or even site. Located on a prominent hill overlooking downtown Columbia, the congregation built the first building here in 1870 and has been meeting and worshiping on the site ever since.