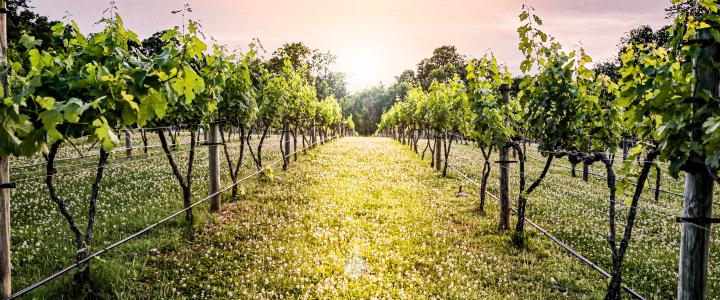 Maury County is dotted with lovely communities outside of Columbia and each one is sure to catch your eye. One option for the perfect day trip outside of the city is the village of Hampshire.
You'll find an abundance of nature, a quaint small town atmosphere, and fabulous wineries. Hampshire is a quick day trip when you need to step away from the hustle and bustle of downtown.
Hampshire lies less than 30 minutes from Downtown Columbia.  As you leave the city, the quietness envelopes you and trees and pasture begin to outnumber the homes and stoplights. Hampshire has the good fortune of being home to three award winning wineries: Natchez Hills Vineyard, Amber Falls Winery, and Keg Springs Winery.  They make a convenient loop so you can visit each one and then make your way back to Columbia. Signage is abundant in the area for all three wineries, but you can grab an area map before you leave Columbia just in case.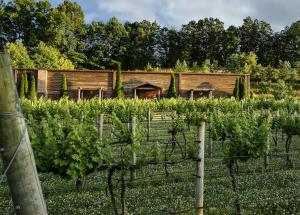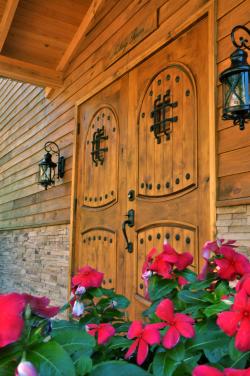 Our first stop is Natchez Hills. Owners Jim and Karen Odom have created a unique experience focused on an old world, small batch production process. Their most popular wines are the Naughty Tea and the wine slushy, especially in the summer months! The grapes grown at Natchez Hills and the wines they produce are some of Jim's favorites, so it makes it easy to invite their guests to enjoy the same wines.
 They grow Merlot, Cabernet Sauvignon, Chardonnay, and traminette grapes on site, and from those four grapes they produce around 10 wines. Natchez Hills Vineyard is open Friday, Saturday, and Sunday. It is the perfect tranquil setting for a picnic with friends and live music in the background. 
After you leave Natchez Hills, a quick left turn will set you on the path toward Amber Falls. This winery is well known for their Annual Cajunfest fundraising event, providing support for the Boys & Girls Club of Maury County. Amber Falls grows around 23 different varieties of grape, and their most popular drink right now is a peach wine and sweet tea blend called WineTeaZer.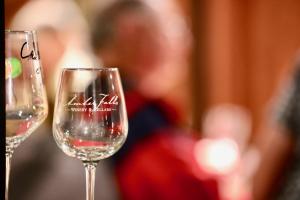 The other wines they produce are a good mix of dry and sweet, sure to please all of their guests!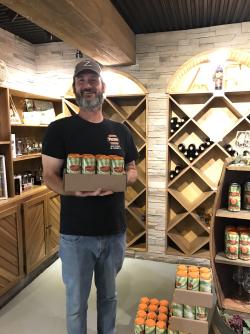 One distinctive note about Amber Falls is that the tasting room is in a cellar. This room is nice and cool in the heat of summer, and warm and inviting in the middle of winter! They also offer overnight stays at their on site Guest Cottage, a super cute 1940s renovated house providing relaxing views of the vineyard. Amber Falls is open until 6:00 PM during the week and 8:00 PM on Fridays. 
The final stop on the tour is Keg Springs Winery.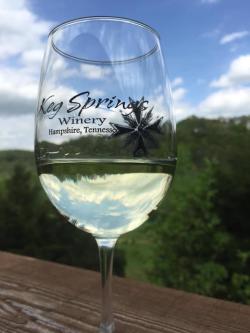 Keg Springs has the notable distinction of producing wines for Nashville's Belle Meade Winery thanks to a partnership with Keg Springs' master winemaker and owner, Brian Hamm. The wines here trend more toward sweet blends, which are perfect chilled on a warm summer afternoon. The most popular wine is the Monk's Blackberry, a light and fruity blend that is available all year long.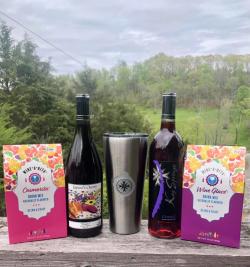 They also offer wine slushy mixes, both in a package where you add your own wine and freeze, or dispensed on site to drink while relaxing on the patio!  While you're enjoying refreshing wine and snacks outside, you can catch live music here every other Saturday throughout the summer. Keg Springs is open Wednesday through Sunday. 
Grab your friends and hit the road to discover some of Maury County's best places to relax. We can't wait to see you there!