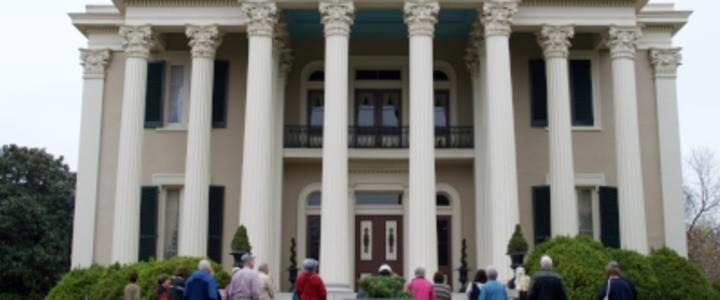 Columbia and Maury County are a treasure trove of restored, maintained and protected antebellum mansions. Here are just five of the historic properties that bring the story of Tennessee alive - from a progressive all girl's school and daring Civil War exploits all the way to the President of the United States.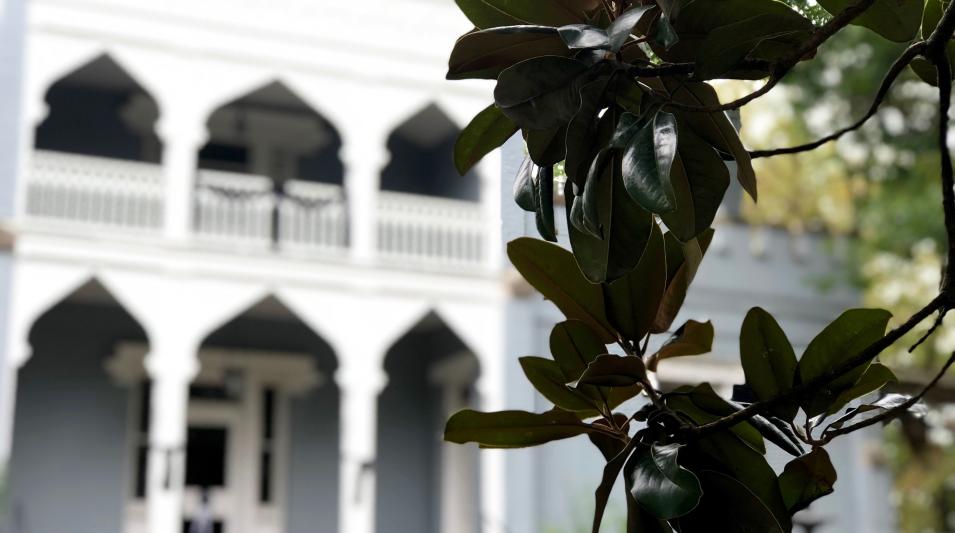 The Athenaeum
Named for Athena, the Greek goddess of wisdom, the Athenaeum was built for a progressive purpose. Reverend Franklin G. Smith took a rare position for a headmaster of an educational institute in the South's antebellum era - that women ought to be educated like men. And that's precisely what he did. First at the Columbia Female Institute, which no longer stands, and then at his own school, the Athenaeum, Reverend Smith presided over an institution that instructed female pupils in foreign language, mathematics, music and natural sciences.
Completed in 1837, the Athenaeum continued to operate as a school until 1904. Today, all that remains is the Athenaeum Rectory, the building with iconic Moorish arches that Reverend Smith and his family called home. The Athenaeum is located at 808 Athenaeum Street, Columbia, Tennessee 38401. The home is available for tours Thursday - Saturday, 10am - 4pm. Visit them online at Athenaeum for more information.

Rippavilla Plantation
The story of how Rippavilla Plantation came to be is like something out of a novel. A young man named Nathaniel Cheairs IV wished to marry a young woman named Susan. Nathaniel Cheairs III objected on the grounds that in the family tradition, Cheairs sons named Nathaniel married women named Sarah. So committed was Nathaniel III that he offered a $5,000 gift if his son would call off the engagement. But young Susan's father interceded. As a prominent local businessman with a brickyard and a labor force of enslaved persons, he offered a gift of greater value: a plantation and a home.
Needless to say, Nathaniel III withdrew his objections, and his son married Susan and Rippa Villa was built. Rippa Villa Plantation is located just north of Columbia proper and is part of the Battle of Spring Hill battlefield. It is located at 5700 Main Street, Spring Hill, Tennessee 37174 and open Monday - Saturday, 10m - 4pm and Sunday, 1pm - 4pm. Visit them online at Rippa Villa for more information.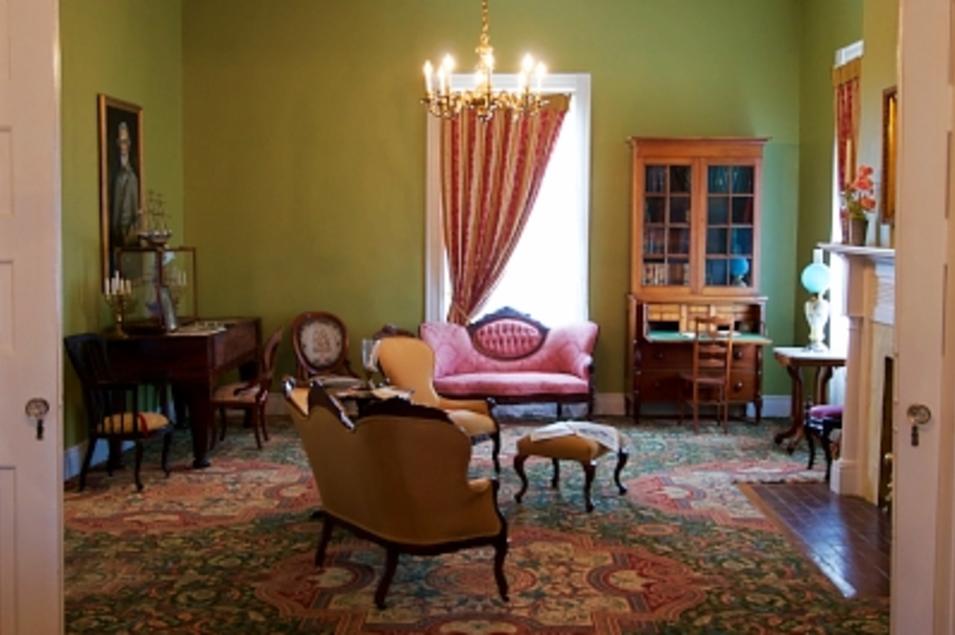 Historic Elm Springs
Many of Columbia's magnificent antebellum plantation homes did not survive the American Civil War. It is thanks to one man that Elm Springs did. In November of 1864, during the Confederate Army of Tennessee's invasion of Middle Tennessee, Elm Springs was set on fire. Federal soldiers had been ordered to clear the area of the homes considered obstructions for a battle everyone expected, but which never fully materialized. A Confederate Brigadier General named Frank C. Armstrong sent mounted infantry to extinguish the growing blaze, and thus Elm Springs survives to this day.
This hilltop mansion is owned by the Sons of Confederate Veterans, who are currently building a museum behind the home. Located at 740 Mooresville Pike, Columbia, Tennessee 38401, it is open for tours Monday - Friday, 9am - 5pm. Visit them online at Historic Elm Springs for more information.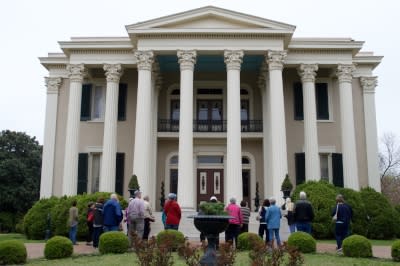 Rattle and Snap Plantation
The land on which this peculiarly named home is built on was won in a game of chance. William Polk challenged the governor of North Carolina to a round of an old fashioned gentleman's betting game. What was at stake? Over 5,500 acres of land in what was at the time still part of North Carolina, but would later become Tennessee. Although the specific rules of the game are lost, we know it involved the tossing of beans, similar perhaps to today's dice. North Carolina's governor lost the game, and therefore the land. William Polk divided his new holdings amongst his four sons, who each built fine plantation homes - including George, who named his new home after the game of chance his father had won the property on. The game was called "rattle and snap."
Designated a National Historic Landmark in 1971, the home is privately owned and available for tour on appointment only. Please call 931-379-1700 to schedule a tour. It is located at 1522 North Main Street, Mount Pleasant, TN 38401. Visit them online at Rattle and Snap Plantation for more information.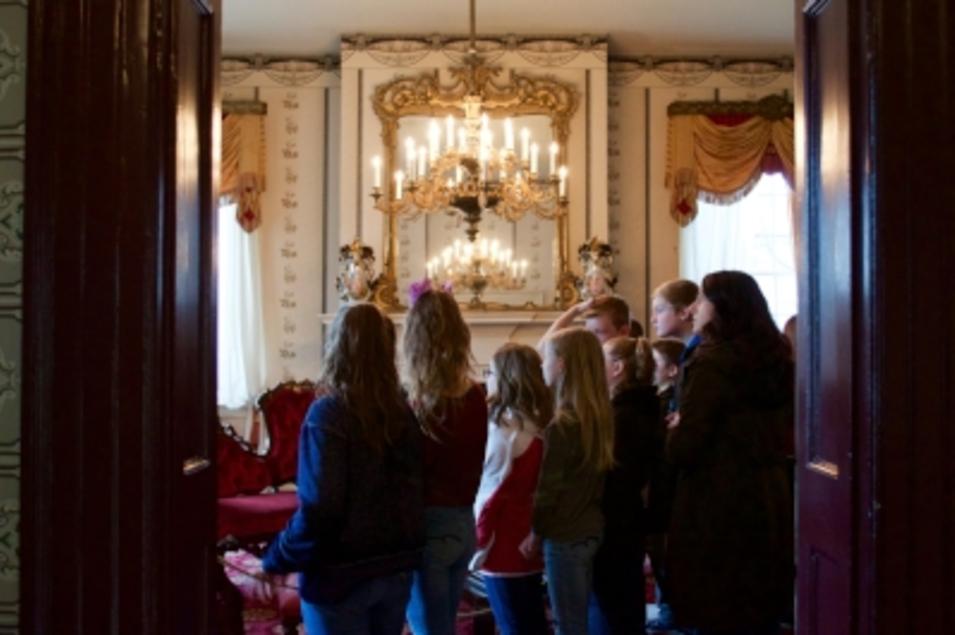 President James K. Polk Home & Museum
Columbia, Tennessee was once home to a young man whose political career eventually propelled him to the highest office in the nation. James Knox Polk graduated from the University of North Carolina, and, as many recent college graduates do, moved in with his parents. Here, in Columbia, he began practicing law and entered into politics. Built in 1816, when Maury County, Tennessee was still on the western frontier, it is the only surviving home Polk ever lived in - not counting the White House, of course.
This impressive Federal style home is available for tours Monday - Saturday, 9am - 5pm and Sunday, 1pm - 5pm (April - October) and Monday - Saturday, 9am - 4pm and Sunday 1pm - 5pm (November - March). It is located at 301 West 7th Street, Columbia, Tennessee 38401. Visit them online at James K. Polk Home & Museum for more information.