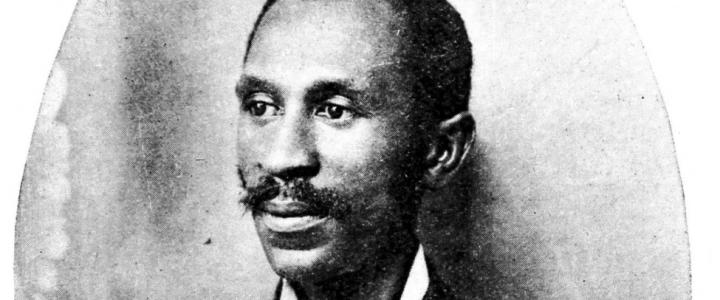 The theme of this year's Black History Month is Black Health and Wellness, exploring the legacy of medical practitioners, scholars and more. To celebrate the 2022 Black History Month, we will feature some of the medical professionals who practiced in Maury County.
Dr. John C. Halfacre was, perhaps, one of the first formally trained physicians in Maury County. He attended Central Tennessee College, graduating in 1878. In addition to practicing medicine, Halfacre was the first African American to serve on Columbia's Board of Mayor and Aldermen, now the Columbia City Council, representing the third ward. He was married to Italy Pillow, a nurse. He died in 1896 and is buried in the Rose Mount Cemetery.
Dr. Atwell Theodore Braxton

Dr. Atwell Theodore Braxton, the son of slave parents, moved to Columbia in 1896, at age 25. He was educated at the Tuskegee Normal Industrial Institute in Alabama. He received medical training from Leward Medical College, Raleigh, NC; Medical Hospital and City Hospital, Brooklyn NY; the Physicians and Surgeons College, Boston MA; and Meharry Medical College, Nashville, TN.
Establishing a medical practice in the early years was very difficult because of his youth and racial identity. Dr. Braxton climbed over the obstacles and pushed aside impediments; he had no horse, so he made his professional calls and visits on foot; with determination and hard work, his patients increased, which enabled him to open an office. Soon he had more patients than he could handle and earned a reputation as a competent physician. White physicians occasionally called on him for assistance when performing difficult and delicate operations. Dr. Braxton served as a member of the City Board of Health and was president of the Colored State Medical Association.
In 1901, Braxton started The Index, an African American quarterly newspaper, where he was the editor and business manager. In 1904, he was elected to the National Medical Register of the Templars, and by 1906, owned a valuable home on East Seventh Street, moved into an office and opened a drug store at 39 South Main Street. Dr. Braxton died in 1907, at age36, from lung decease.
Dr. Lucius Hough Gilmore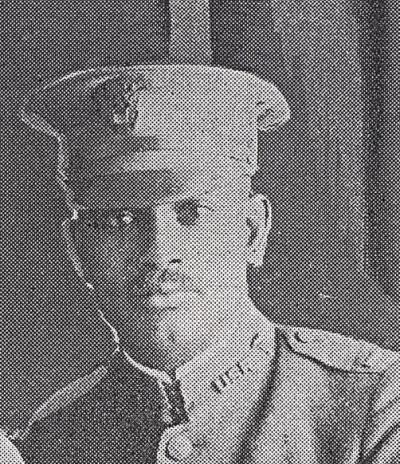 Dr. Lucius H. Gilmore was born in Columbia, Maury County, TN in 1889. He entered public school in 1896 and graduated from the eleventh grade in 1909, the highest grade offered at the College Hill School. After high school, he worked as a reporter for the Nashville Globe Newspaper in Nashville, TN.
He attended Meharry Medical College, the Medical Department of the Central College, and interned at the Old Mercy and Hubbard Hospitals in Nashville, TN. In 1912, Dr. Gilmore graduated and returned to Columbia to practice medicine.
At the start of World War I, Dr. Gilmore volunteered for the United States Medical Corps. He reported for duty at Fort Des Moines, Iowa for military medical training at the Medical Officers Training Camp. Lieutenant Gilmore was assigned to the 365th Infantry Regiment of the 92nd Division. Gilmore and the 92nd Division served in France, where the medical detachment units were established close to the front line. He received a meritorious citation for bravery for providing aid to fellow soldiers under attack on the front line.
After serving in the military, Gilmore returned home to Columbia to continue practicing medicine. His wife, the former Hattie Sargent, an educator in Maury, died of tuberculosis in 1924, at age 34. Dr. Gilmore died in 1927 of heart disease at age 38. Gilmore was the son of Rev. John Smith and Sarah King Gilmore. Rev. Gilmore served in the United States Army from 1864 to 1866 with Company H 111th Regiment of the United States Colored Infantry.
Dr. Benjamin F. Davis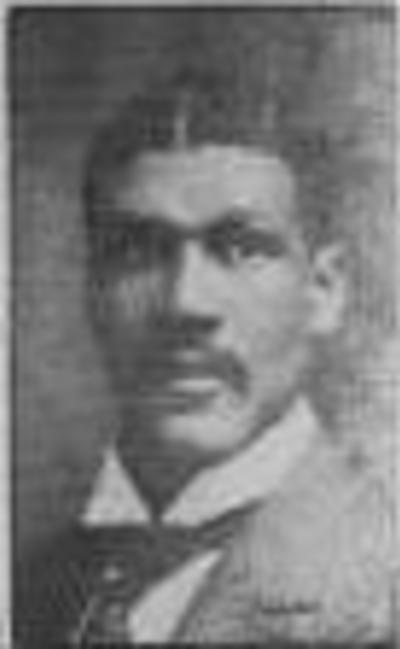 Dr. Benjamin F. Davis (1883-1950), originally from Mississippi, graduated from Rust University in 1906 and Meharry Medical College in 1910. He completed post-graduate courses at the College of Physicians and Surgeons of the University of Illinois. He passed the Illinois and Tennessee State Board of Medical Examiners and practiced for a year in Illinois before relocating to Columbia, TN.
Dr. James Stewart Aegle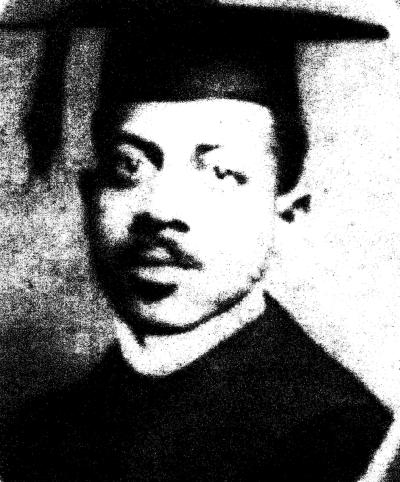 Dr. James Stewart Aegle (1888-1957), born in Jamaica, British West Indies, was the first African American dentist in Mt. Pleasant. He graduated from Meharry Medical College in 1913. Aegle served in the U.S. Army during World War I. His medical practice was on Olive Street. His wife, Ruby, was a public school teacher.
Charlie O. Hunter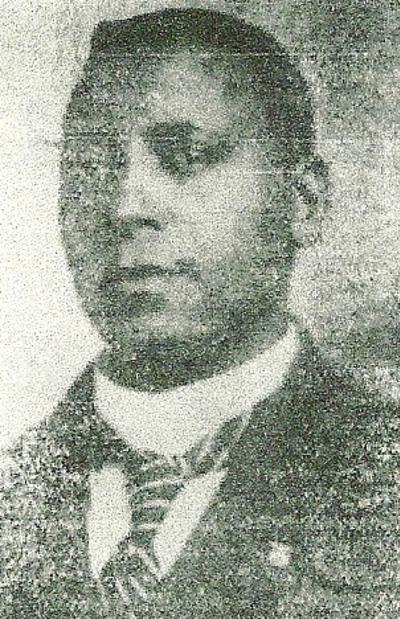 Charlie O. Hunter (1866-1937), a physician and surgeon, was born in Mississippi. Dr. Jones was an active member of the National Medical Association. In addition, he was a Grand Medical Register of the Odd Fellows and Court of Calanthe.
Continuing with the theme Black Health and Wellness, we cannot overlook the women who faced gender and racial challenges to become successful physicians, such as Dr. Jane Francis and her daughter, Dr. Irene Francis.
Dr. Jane E. M. P. Frances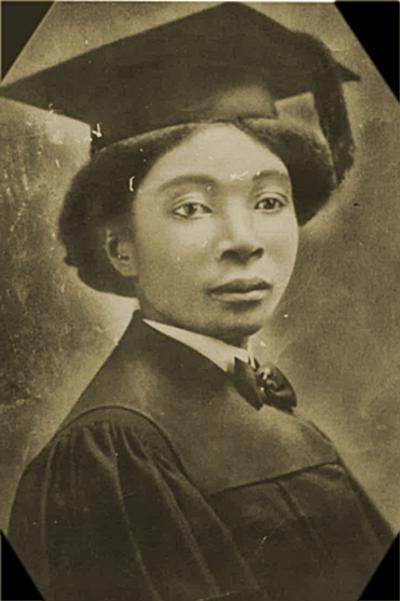 Dr. Jane E. M. P. Frances (1890-1960) was the first African American female physician in Maury County. She established a practice and lived on South Main Street in Mount Pleasant. In addition to her medical practice, she was involved in the mortuary business and owned the Gable Bass Building, a two-story building on Broadway.
She was born in British Guiana and immigrated to this country in 1904 with her husband to study medicine. She studied nursing in Philadelphia and, while attending classes during the day, worked as a janitor cleaning classrooms at night. After graduation, she worked as a public health nurse in Atlantic City, New Jersey before entering Meharry Medical College in 1908—just a few months after the birth of her daughter, Irene, in Philadelphia. She earned her M.D. in 1912 and was one of the first to intern at Hubbard Hospital.
On a trip to visit her husband, Ernest, who lived and practiced in another state, Dr. Frances lost her eyesight in an accident, but she continued to practice medicine. Tragically, Dr. Frances lost her life in a fire in her home on South Main Street in Mt. Pleasant on February 28, 1960.
Dr. Irene Susanna Pierre Francis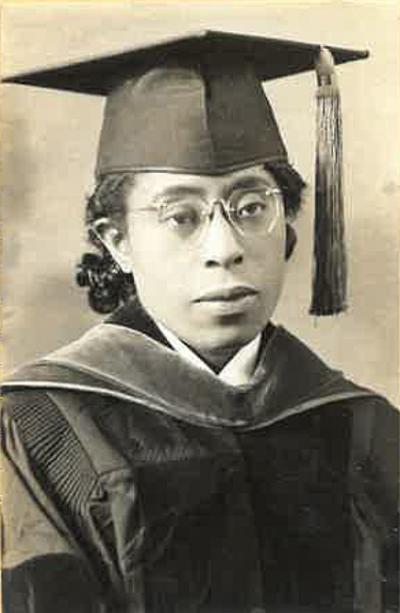 Daughter Dr. Irene Susanna Pierre Francis grew up in Mount Pleasant. She received her A.B. Degree from Fisk University in 1927 and went on to teach science and music in Kentucky for several years before returning to Nashville to earn her M.D. from Meharry in 1942.
Like her mother, Dr. Irene Francis interned at Hubbard Hospital and eventually opened two private practices—one in Kingsport, Tenn., the other in Nashville. She held the title of Metro-Nashville school doctor for many years, and became a member of the Board of Trustees at Fisk University.
Dr. Irene Francis died in Nashville Nov. 7, 2000 at 92. She is buried beside her mother at Hills of Calvary Cemetery in Nashville.
Jo Ann McClellan,
Maury County Historian and African American Heritage Society, President