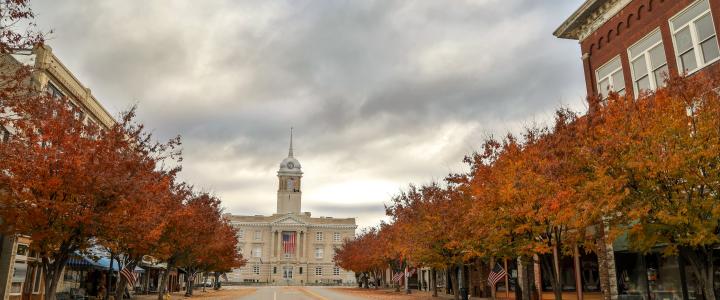 You never know where you'll find ghosts and haunts this time of year! And if you're looking for a new batch of haunted houses and other attractions, you'll find them in Columbia. We have terrifying tales, authentic haunted history, and the best spooky spots around.
This local attraction is also the newest, but it would be a grave mistake to think they can't deliver some hearty scares. The team has created an experience based on the story of an ancient curse with scarecrows coming to life.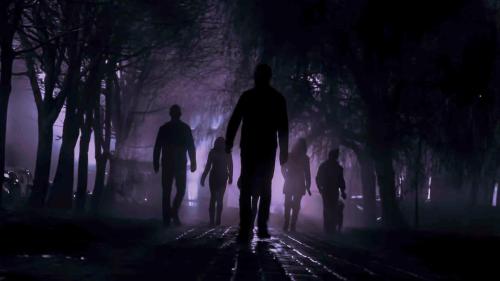 Instead of hiding in fear, it's up to local residents to eradicate the threat themselves. After surviving the jump scares, ghastly creatures, and chainsaw-wielding maniacs in the shadowy woods, you'll round out the night with fireworks and other live entertainment. Visit their website for times and tickets.
If you want to get in the spirit of the season with spirits that aren't quite as rowdy, check out the Columbia Ghost Tour. This group meets at the Courthouse on the Square at 8:00 pm on Friday and Saturday evenings in October. Photos are encouraged on the tour in case you can capture any apparitions, and good walking shoes are suggested for the hour long event. You'll hear s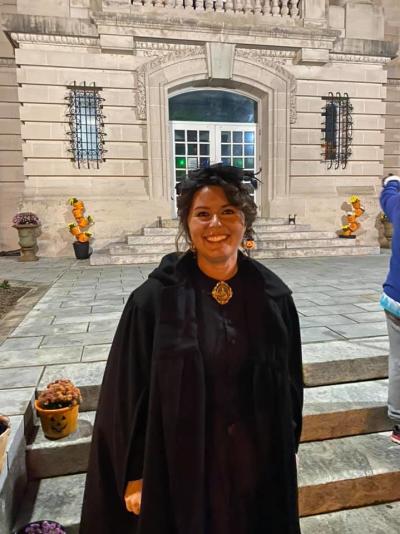 tories about the State Bank of Tennessee, a Union hospital downtown that may have left some soldiers behind, and the interesting tale of Betsy Burns. Do you believe? Visit the website for tickets and find out for yourself!
Columbia is a great destination for anyone looking for Halloween activities. Come check out what we have to offer and stay a spell!

This candlelit cemetery tour features some of the most prominent pioneers of Maury County, and unearths some of their deepest secrets along the way. Greenwood Cemetery, located along Highway 31 in downtown, is the oldest public cemetery in Columbia. You'll visit the graves of several members of the Polk family, veterans from wars over the last few centuries, and other residents who will come to life during this event to personally tell you their stories. This walking tour is set for Saturday, October 23rd from 7:00 pm – 9:00 pm. Visit the website for tickets and additional information.
Another historically important cemetery in town is Rose Hill, which opened in 1853 after Greenwood Cemetery was closed to new burials. This event will also introduce you to important figures in our local history, featuring personal stories directly from the cemetery's most famous decedents.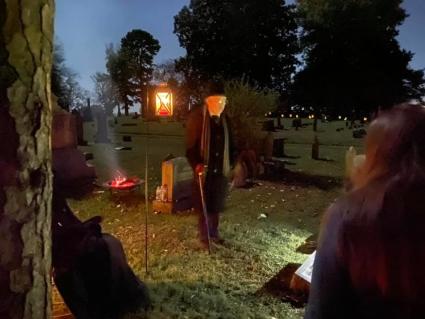 The path is lit with luminaries, but visitors are encouraged to bring flashlights as this is a nighttime event. The tour is scheduled for Friday, October 22nd from 7:00 pm – 9:00 pm. Reservations are not required, and tickets are available for purchase at the cemetery the night of the tour. Proceeds support the Rose Hill Cemetery and The Athenaeum.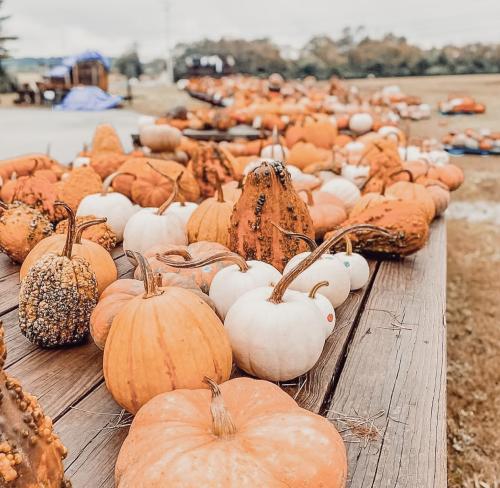 For the very best fall experience, go check out Pumpkin Paradise. Open weekends through October 31st, the farm has games, animals, hayrides, an obstacle course, and other family activities all over the farm to keep everyone entertained. They also offer a Homeschool Day on October 13th for families to visit and learn more about the farm's operations.
Fernwood has a great selection of plants year round, but now is a great time to visit if you're looking for apples, corn stalks, mums, and pumpkins! You can choose from all sizes and colors of pumpkins, including fall veggies and flowers ready for planting. Take care of your entire fall to-do list at one place!