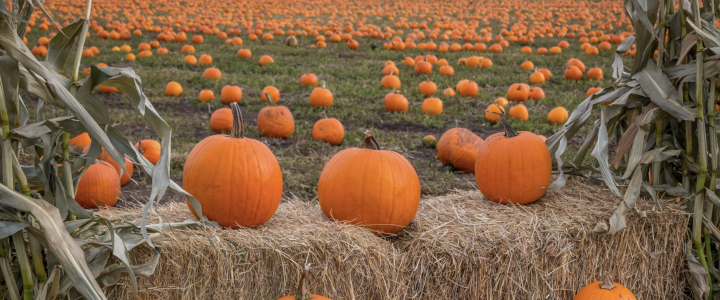 Pick Your Pumpkin in Columbia! 
When you think about autumn in Columbia, so many fun festivities come to mind: pumpkin flavored coffee and pastries at all of your favorite coffee shops, the leaves changing from green to shades of yellow, orange and red on the downtown square, Halloween costumes and candy at Haunting at the District, and pumpkin patches! 
There is no fall tradition more classic than going with friends and family to a local pumpkin patch. Not only can you pick out that perfect pumpkin to carve, you can also enjoy hay mazes, pumpkin painting, hay rides, and scavenger hunts. Because of the hard work local farmers put in to harvest those perfect pumpkins, pumpkin patches get to be a staple fall activity that we know and love each and every year. 
Here are some local pumpkin patches to enjoy in this fall season!
Right in the heart of Columbia you can find Pumpkin Paradise at Satterwhite Farms! This popular pumpkin picking spot has everything you're looking for on a fall day. From swings and slides to corn boxes, climbing tires, and hay rides, you'll leave Satterwhite Farms with a pumpkin and satisfied. Here, you can also learn about how to be a farmer while spotting the cows. Located on 3005 Sheegog Lane, you can enjoy Pumpkin Paradise each weekend in October from 9am to 6pm. 
Right along the scenic drive on Carters Creek Pike you'll find another hidden gem, better known as Hidden Bee Farm Pumpkin Patch. Here, the fall festivities continue with painting pumpkins, hay rides, scavenger hunts, meeting the animals, live music and of course, picking pumpkins. Each weekend in October will have new surprises for you and your family to look forward to.