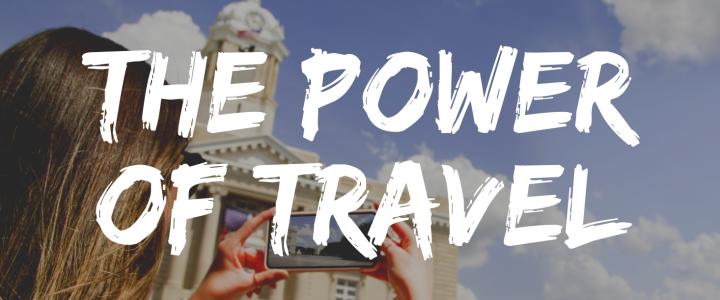 Show Columbia You Care!
Give back to local businesses through stories. 
May 2-8, 2021 is National Travel & Tourism Week and we want to celebrate our local businesses. You can
⋆ Tell us your favorite Columbia, TN experience or story
⋆ Tell us why you love Columbia
AND we will
⋆ Feature stories throughout the week on social media
⋆ Give away a prize to the random participating winner on Friday, May 7
The Power of Travel will help rebuild our economy. The Power of Travel will reconnect America. Happy National Travel & Tourism Week!
Spread your local love!
---
Tennessee Tourism Statistics from the Tennessee Department of Tourism Development
National Travel and Tourism Week (NTTW) is an annual celebration of the industry. This year's theme, "Power of Travel," spotlights the critical role travel will play in rebuilding our economy. As more Americans make future travel plans and events come back online, we are optimistic about the future of our industry.
STATE OF THE INDUSTRY
Tourism is a significant contributor to the economy as the state's #2 industry.

In 2019, Tennessee tourism marked a decade of growth with a record $23 billion in travel spending and $1.92 billion in state and local tax revenue.

Those tax dollars support jobs, economic development and critical services like education and public safety.

Tennessee was on track for another record year in 2020 until COVID-19 halted nearly all travel.

The pandemic is the single largest crisis to hit Tennessee's leisure and hospitality industry, representing $303 million in lost state revenue between March and Dec. 2020.1

As travel spending declined, local businesses were forced to close their doors and put Tennessee residents out of work.

As of March 2021, the leisure and hospitality industry represents 52.6% of net jobs lost over the prior year, more than half of all jobs lost in Tennessee.

This data underscores the tremendous impact tourism has on our state's revenue.
TOURISM ROLE IN RECOVERY
Today, we are optimistic about the state of our industry.

Tennessee is open for business and continues to welcome visitors back into our communities and attractions.

More than two-thirds of Americans are ready to travel, and Tennessee remains in the most-desired domestic destinations.

And while we are hopeful, we recognize there is much work ahead of us.

We have workers with no jobs, and jobs with no workers.

Our industry must stand together to support our industry and our world-renowned destinations as we work to rebuild, restore jobs and stimulate economic activity.

Restoring the Power of Travel is critical to restoring the economic health of Tennessee businesses and communities.