Valentine's Day in Columbia, Tn
Heart candies, roses and date night. If you're looking to plan the perfect Valentine's Day in Columbia, Tennessee, keep scrolling for date ideas and local downtown spots to snag that last-minute gift (guys, we're looking at you here). And hey, if you're celebrating Galentine's Day instead, or just looking for an awesome bite to eat or boutiques to shop, this is your list. 
Date Idea: Dinner Downtown
Several Columbia restaurants are offering special Valentine's Day menus at set prices (they call that a prix fixe menu, y'all) and others are sticking with their tried and true offerings. Cause, let's face it, some folks don't want to change up a sure thing.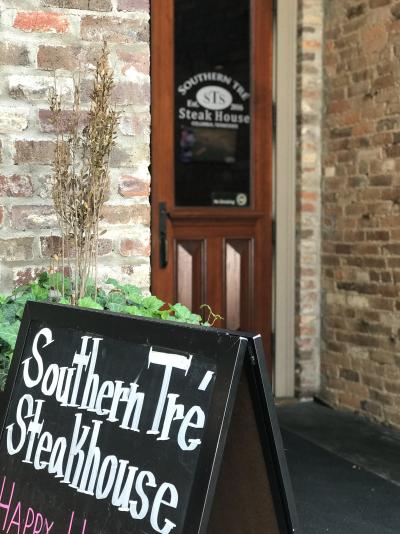 Southern Tre Steakhouse (117 West 7th St.)
Fast becoming a downtown fixture, Southern Tre Steakhouse is a whole lot more than a place to get a good steak. Folks from all over southern Middle Tennessee are going to flock in on Valentine's Day for their beef cuts, sure, but also the salads, seafood, pastas and let's face it, they're probably going to sell out of buffalo chicken dip. 
Square Market & Cafe (36 Public Sq.)
Columbia's very own small town cafe is having a special prix fixe menu on Valentine's Day, and word on the square is there won't be many free tables. So call ahead and snag your romantic corner of the cafe.  
Bistro 822 (822 S. Main St.)
If you're a more casual couple whose style is awesome burgers and a cold draft brew, Bistro 822 is your spot. They're even up for best bar in Maury County in the 2018 Columbia Daily Herald poll.
Vanh Dy's Asian Restaurant & Lounge (814 S. Main St.)
One of Columbia's newest restaurants is also one of its most unique. Vanh Dy's Asian Restaurant & Lounge is an Asian fusion restaurant with a diverse offering of dishes ranging from Vietnam, Laos and Thailand. 
Gift Ideas: the Boutiques 
Columbia's boutique and shopping scene has never been more thriving. We wrote about the collective of locally-minded boutiques, shops, vendors, artisans and craftsmen flourishing in the city here: Columbia Lifestyle, Fresh and Inspired. Conveniently for the last minute Valentine's Day gift shopper, these spots will also supply even the most clueless hubby with a thoughtful, perfect gift for his special someone.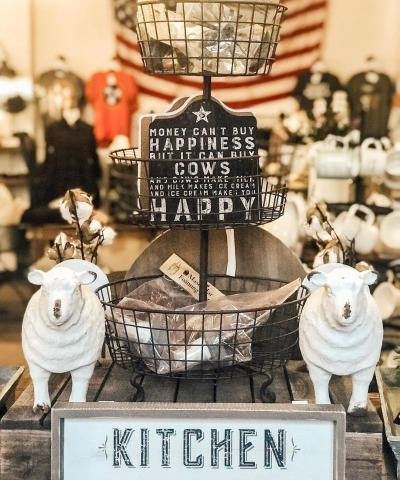 Faded Farmhouse (113 E. 6th St.)
This warm, inviting haven of home decor and women's clothing is sure to have the perfect gift. There's art on the wall, inspirational throw pillows, vintage and rustic home goods and patterned tea towels. 
Needle and Grain (510 N. Garden St.)
Husband-and-wife duo Bryson and Susan Leach have curated a brand that revolves around their motto of "purposeful living." Custom quilts and quilting fabrics, home accents, succulents and wooden barn quilt blocks are just a sample of what's available. 
Tallgrass Meat Company (510 N. Garden St., Suite C)
Ladies, we didn't forget about you. Guys aren't always easy to shop for, either. Tallgrass Meat Company's got you covered. The freezers and cases are arrayed with beef, game, pork, poultry and seafood. Cuts can be trimmed to custom specifications right behind the counter. They even offer monthly curated bundles of selected meats to make the process even easier. 
This is only a sampling of great ideas for Valentine's Day. Check out VisitColumbiaTn.com.